Cooling, rapid itch relieving and moisturising facial cream that's power packed with SUU-PER ingredients. Suu Balm Facial Cream is a unique, rapid itch-relieving moisturiser specially formulated for sensitive or eczema-prone facial skin. It has all the cooling itch relief of Suu Balm cream, but doesn't sting the eyes! The combination of ceramides, northern truffle and safflower extracts to repair and moisturise the skin in a natural way, leaving your skin feeling and looking great, and the skin barrier restored to its healthy state. The texture is light and non-sticky, specifically designed for our hot, humid climate.
For eczema-prone and sensitive skin
Relieves redness, sensitivity and itch within minutes
Contains high concentration of premium, skin-identical ceramides that restore the skin barrier
Suitable for babies to adults
Rich and cooling facial cream to relieve itch, soothe irritation, reduce redness and intensely moisturise
Suu Balm contains a specific ingredient to provide rapid itch relief – menthol – which gives a fresh, cooling sensation on the skin to replace the tormenting itch, giving you relief in minutes. At the same time, Ceramides help in restoring the skin's moisture.
Rapid and cooling itch relief without stinging the eyes
Great moisturising effect with premium moisturising ingredients- 5 different types of ceramides
Safflower (linoleic and linolenic acid) for natural moisturising

Lightweight, non-sticky for comfortable use all day!

Anti-inflammatory effect from Linolenic and Linoleic acid to reduce redness and hypersensitivity

The absence of parabens, steroids and artificial fragrances makes this product suitable for all skin types.

Water, Glycerin, Menthol, Cetyl Alcohol, Cetearyl Alcohol, Palmitic Acid, Propanediol, Cyclopentasiloxane, Stearic Acid, C12-15 Alkyl Benzoate, Ceramide NP, Ceramide AP, Ceramide AS, Ceramide NS, Ceramide EOP, Cholesterol, PCA, Saccharide Isomerate, Arginine, Phytosteryl/Octyldodecyl Lauroyl Glutamate, Caprylyl Glycol, Cyclohexasiloxane, Cetearyl Glucoside, Carbomer, 1,2-Hexanediol, Dipropylene Glycol, Citric Acid, Sodium Citrate, Tropolone, Hydrogenated Lecithin, Glyceryl Stearate
Do not use it if you are allergic to any of the ingredients. Do not use on broken skin, on wet skin, or near your mouth and eyes; menthol cream can sting if applied to these areas. For these areas, we recommend Suu Balm Cooling Itch Relief Facial Moisturiser. For children, try a little first to see if it is well tolerated; their skin can be more sensitive to menthol. Alternatively, try our Suu Balm Kids Dual Rapid Itch Relieving & Restoring Ceramide Moisturiser.
View full details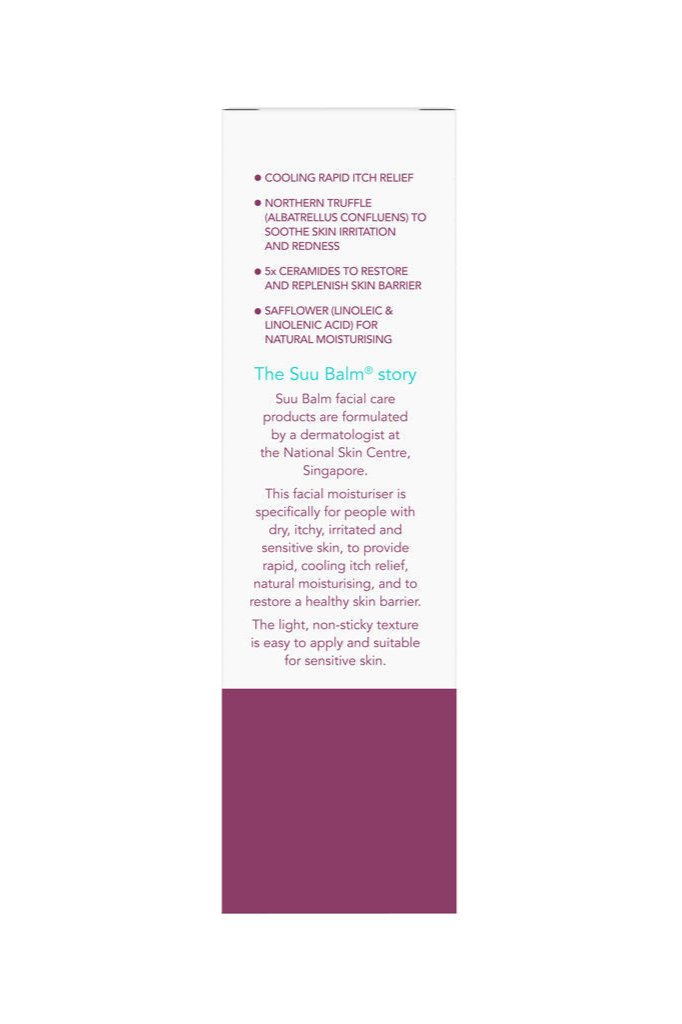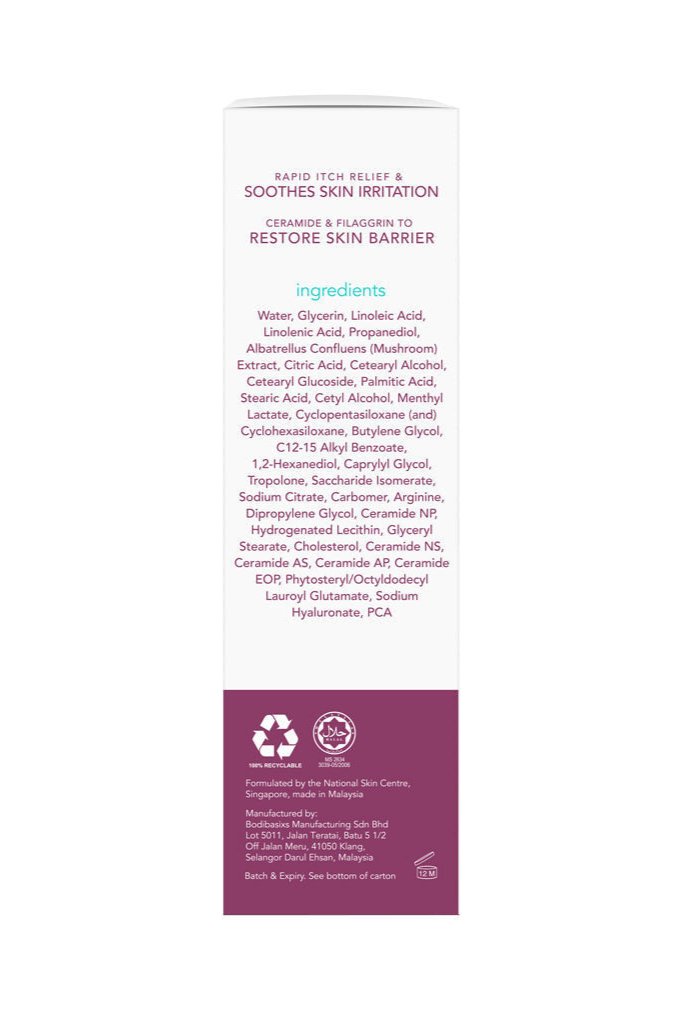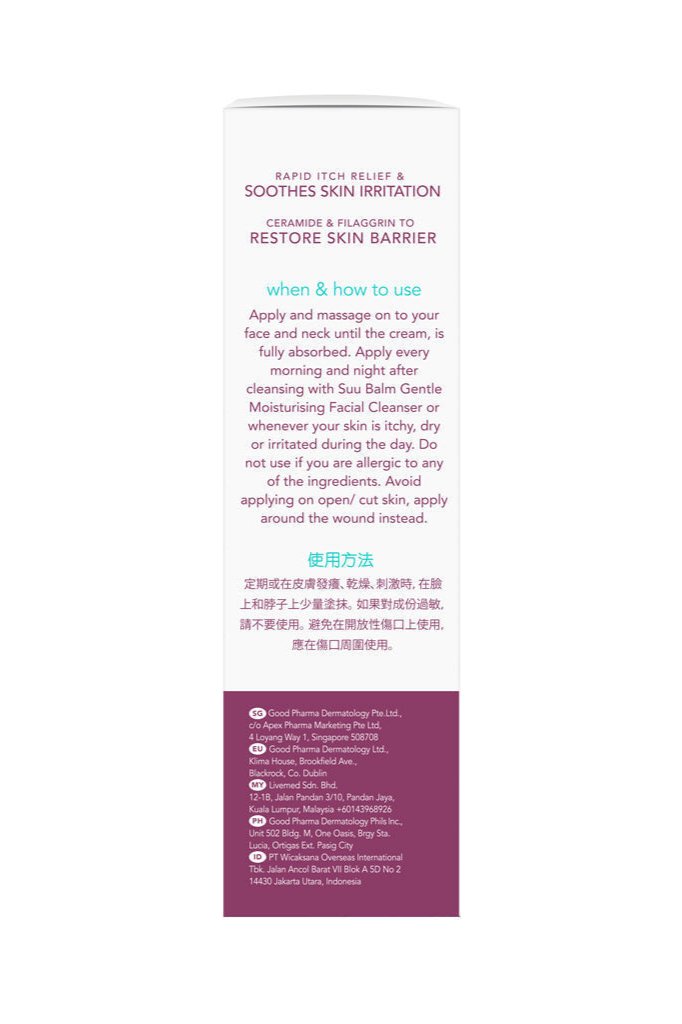 "I Bring Suu Balm with me everywhere I go. I love the cooling feeling- It stops my itch. I used to scratch till my skin breaks but not anymore because of Suu Balm. Love it so much. Thank you Suu Balm."
Jess Smith
Clean & Natural
Cleanse and polish away the dirt, sweat, and oil that build up on your face without drying it out.
Smooth and renew
Reduce the look of fine lines while protecting your skin from pesky environmental damage.