INSTANTLY COOLING AND SOOTHING SCALP SPRAY FOR USE WHENEVER, WHEREVER

Suu Balm Rapid Itch Relief Scalp Spray Moisturizer is a rapid itch-relieving water-based scalp spray moisturiser ideal for people with scalp conditions such as seborrheic dermatitis, bad dandruff, dry, itchy scalp, eczema or anyone whose scalp is constantly itchy. This product is free from drying alcohol, steroid, paraben and fragrances, making it suitable for use on all scalp types. Each scalp spray contains about 450 (100ml) worth of sprays!
Menthol for rapid itch relief (within minutes) at a level that has been proven effective, safe and soothing
Anti-fungal from 'piroctone olamine' which prove to be safe, effective and suitable for sensitive skin
Great moisturising effect with premium moisturising ingredients- 5 different types of ceramides
Spray nozzle for direct and targeted results
Non-oily formulation so you can spray it on whenever the itch strikes without leaving your hair greasy and flat
Anti-inflammatory effect from Linolenic acid
Suitable for use under hijabs
The absence of drying alcohol, parabens, steroids and artificial fragrances makes this product suitable for all skin/scalp types.
Suu Balm contains a specific ingredient to provide rapid itch relief – menthol – which gives a fresh, cooling sensation on the skin to replace the tormenting itch, giving you relief in minutes. At the same time, Ceramides help in restoring the skin's moisture.
  
Ingredients are carefully chosen to be suitable for eczema and psoriasis scalp
Menthol for fast, cooling itch relief and Ceramides to restore skin moisture.

The absence of preservatives, parabens and fragrances makes this product suitable for all skin types.
Water, Butylene Glycol, Menthol, Hydroxyethyl Urea, Glycerin, Glyceryl Stearate Citrate, Ceramide NP, Ceramide NS, Ceramide AS, Ceramide AP, Ceramide EOP, Cholesterol, Linoleic Acid, Linolenic Acid, Hydrogenated Lecithin, Piroctone Olamine, Cyclopentasiloxane, Polyglyceryl-3 Stearate, 1,2-Hexanediol, Caprylyl Glycol, Cyclohexasiloxane, Hydroxyacetophenone, Acrylates/ C10-30 Alkyl Acrylate Crosspolymer, Tetrasodium EDTA, Dipropylene Glycol, Tropolone, Glyceryl Stearate, Lactic Acid
Use any time when your scalp is itchy and/or dry and flaking. Remove the protective cap on the nozzle against the scalp and press to spray. Massage into the scalp. Apply as much and often as needed to stop the itch. Avoid the eyes, and do not spray into your ears. Do not use if you are allergic to any of the ingredients. Avoid open/cut skin, as it may sting.
View full details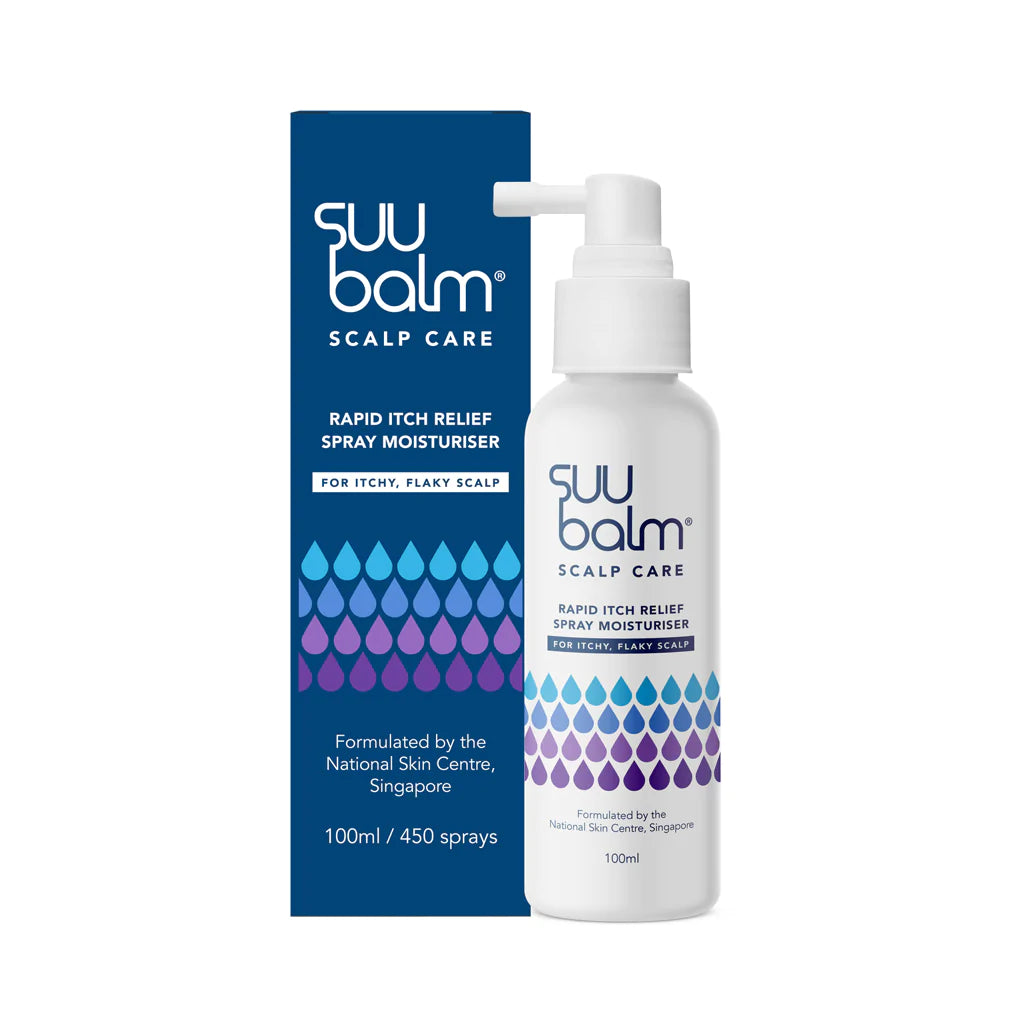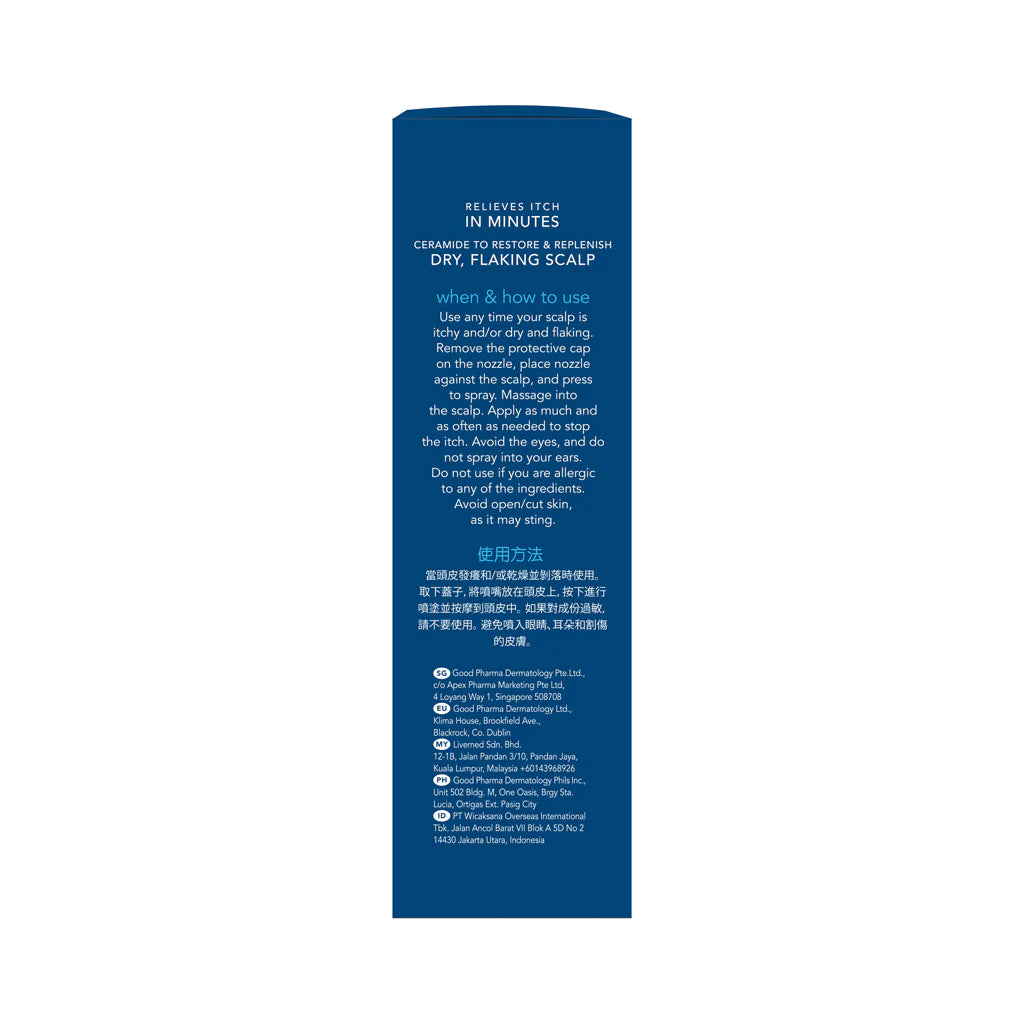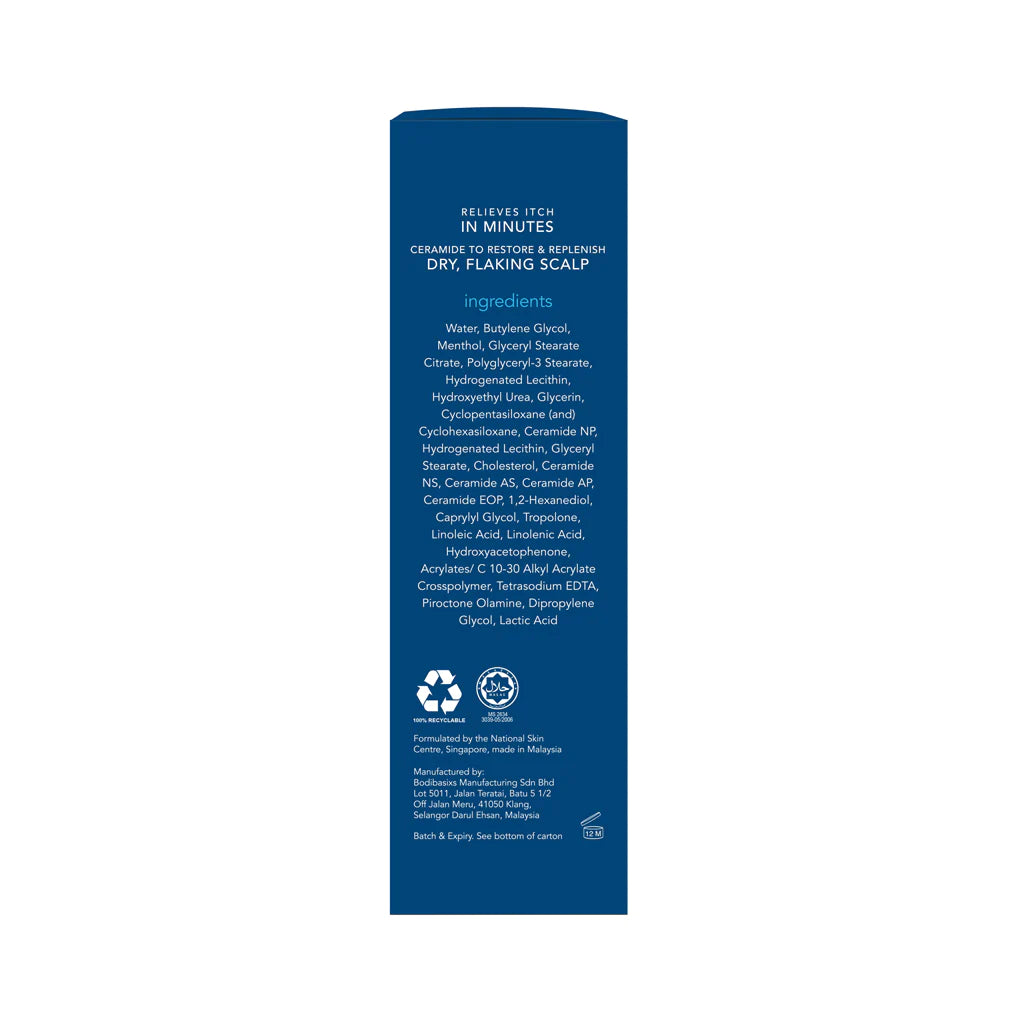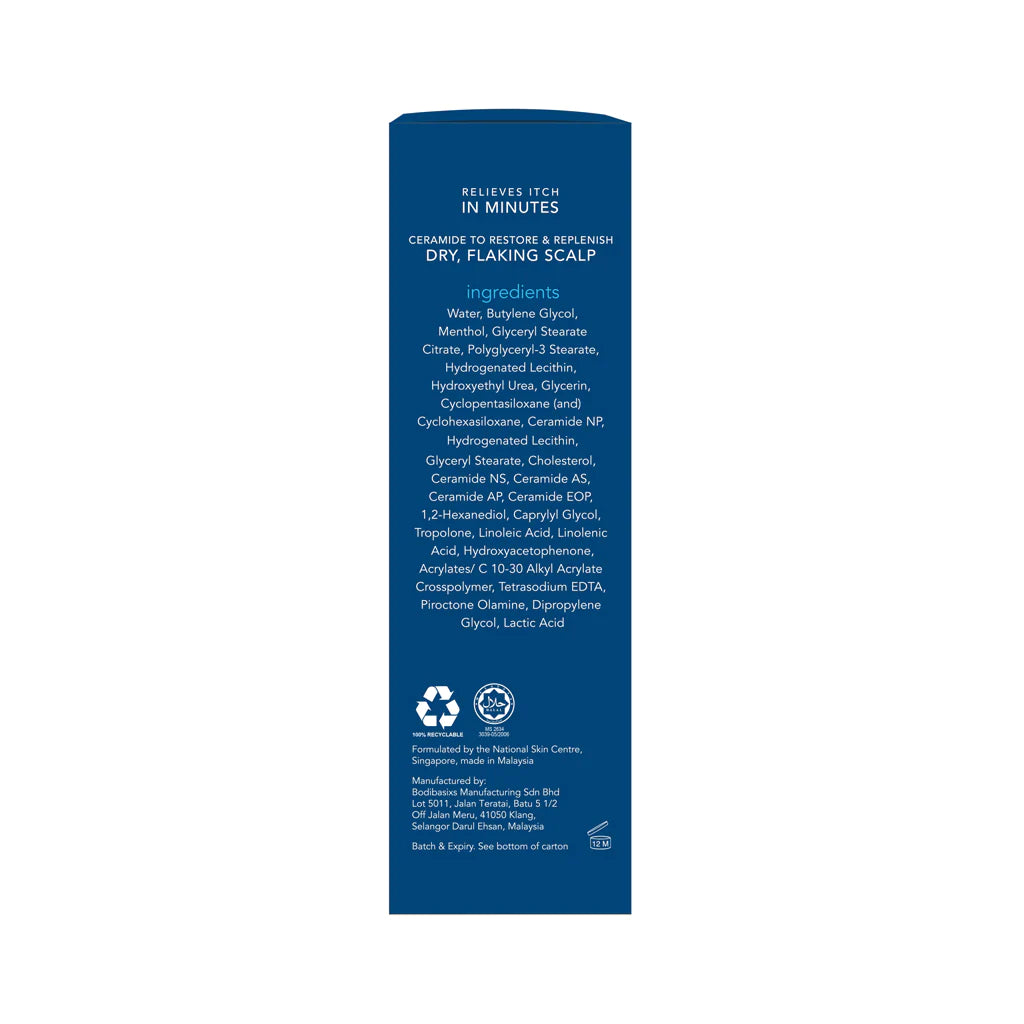 "I Bring Suu Balm with me everywhere I go. I love the cooling feeling- It stops my itch. I used to scratch till my skin breaks but not anymore because of Suu Balm. Love it so much. Thank you Suu Balm."
Jess Smith
Clean & Natural
Cleanse and polish away the dirt, sweat, and oil that build up on your face without drying it out.
Smooth and renew
Reduce the look of fine lines while protecting your skin from pesky environmental damage.