Suu Balm Facial Cleanser is ultra-gentle for dry or sensitive facial skin. Many cleansers are alkaline, which damages the skin barrier – not Suu Balm – it has the ideal acidity to help restore the skin barrier to a healthy state. It is a rich, creamy formulation due to the Shea Butter inside, which moisturises the skin as you cleanse. It is free from soaps and potentially harmful sulfates (SLS, SLES) and parabens.
Formulated by the National Skin Centre (NSC)
Soap, SLS/SLES, preservative and fragrance free.
Gentle and premium ingredients to cleanse, moisturise and soothe tender skin.
Sodium Hyaluronate-hydrophilic water retaining technology to keep your skin hydrated.
A gentle formula suitable for sensitive skin to cleanse effectively without drying the skin

Suu Balm contains a specific ingredient to provide rapid itch relief – menthol – which gives a fresh, cooling sensation on the skin to replace the tormenting itch, giving you relief in minutes. At the same time, Ceramides help in restoring the skin's moisture.
• The absence of preservatives, parabens and fragrances makes this product suitable for all skin types.
Water, Cetyl Alcohol, Butylene Glycol, Sodium Hydroxyacetophenone, Caprylyl Glycol, Lactic Acid, Butyrospermum Parkii (Shea Butter), Sodium Hyaluronate
Use to gently cleanse your face. Massage a small amount onto wet skin. Rinse and pat dry. For best results, apply Suu Balm Cooling Itch Relief Facial Moisturiser after cleansing and drying. Do not use it if you are allergic to any of the ingredients.
View full details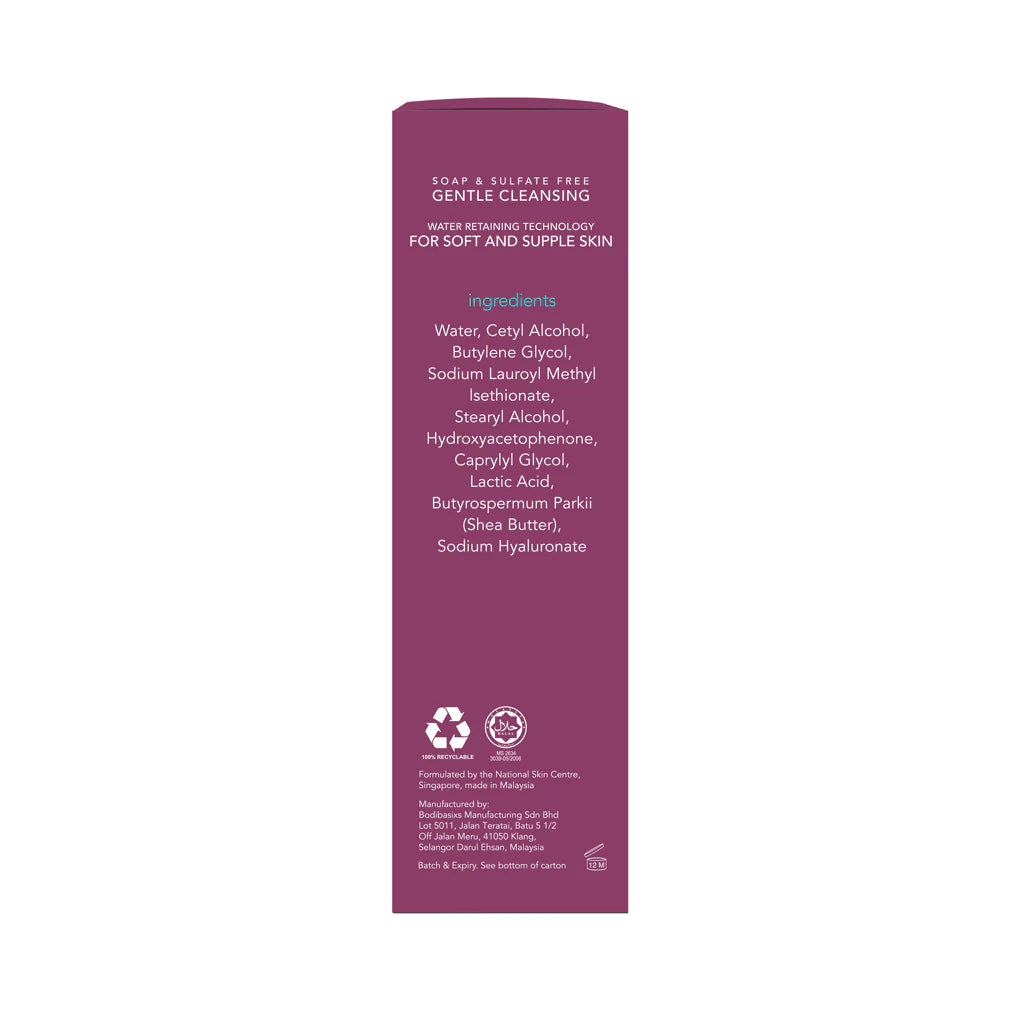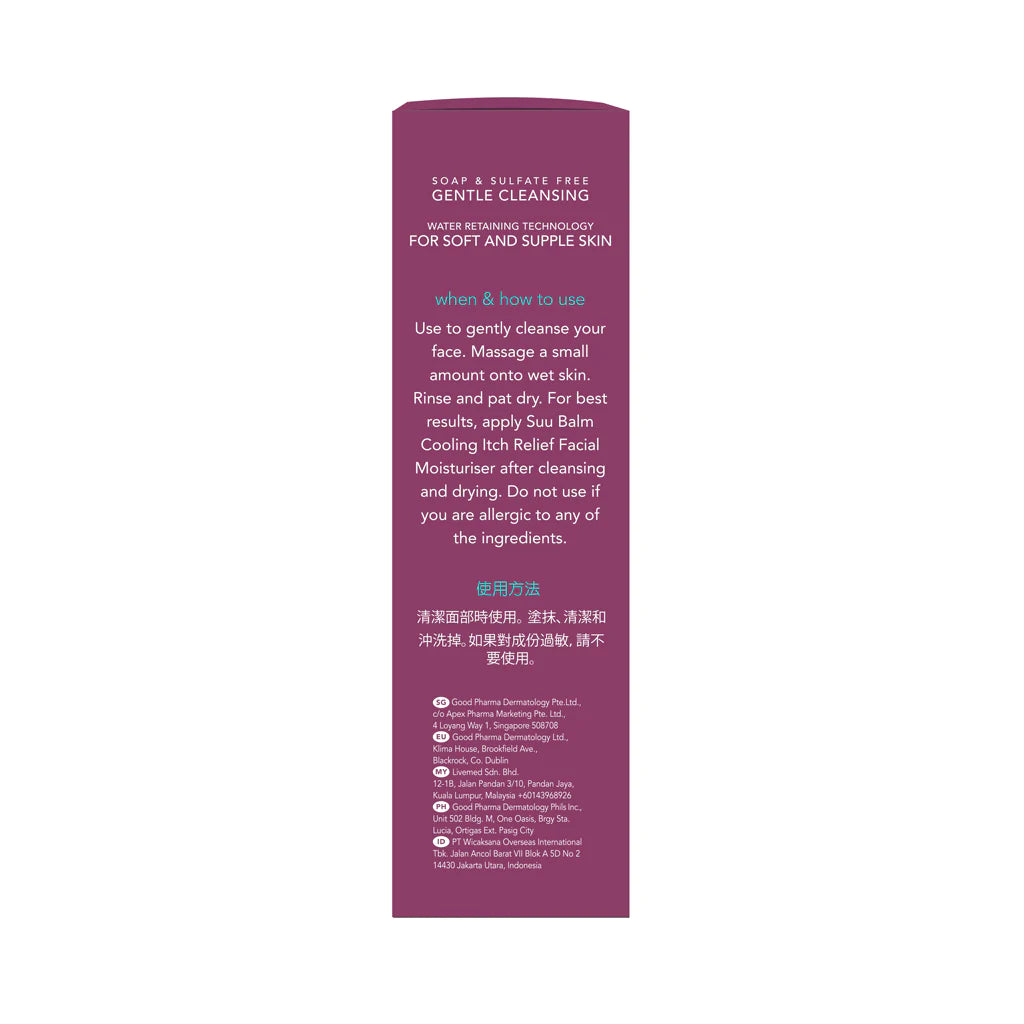 "I Bring Suu Balm with me everywhere I go. I love the cooling feeling- It stops my itch. I used to scratch till my skin breaks but not anymore because of Suu Balm. Love it so much. Thank you Suu Balm."
Jess Smith
Clean & Natural
Cleanse and polish away the dirt, sweat, and oil that build up on your face without drying it out.
Smooth and renew
Reduce the look of fine lines while protecting your skin from pesky environmental damage.